The bass in our Dub Forest has the tendency to vibrate all precious earth minerals out of the soil. Sky-high speaker stacks and majestic towering trees are the backdrop for a weekend packed with hypnotizing echoes and pounding bass lines.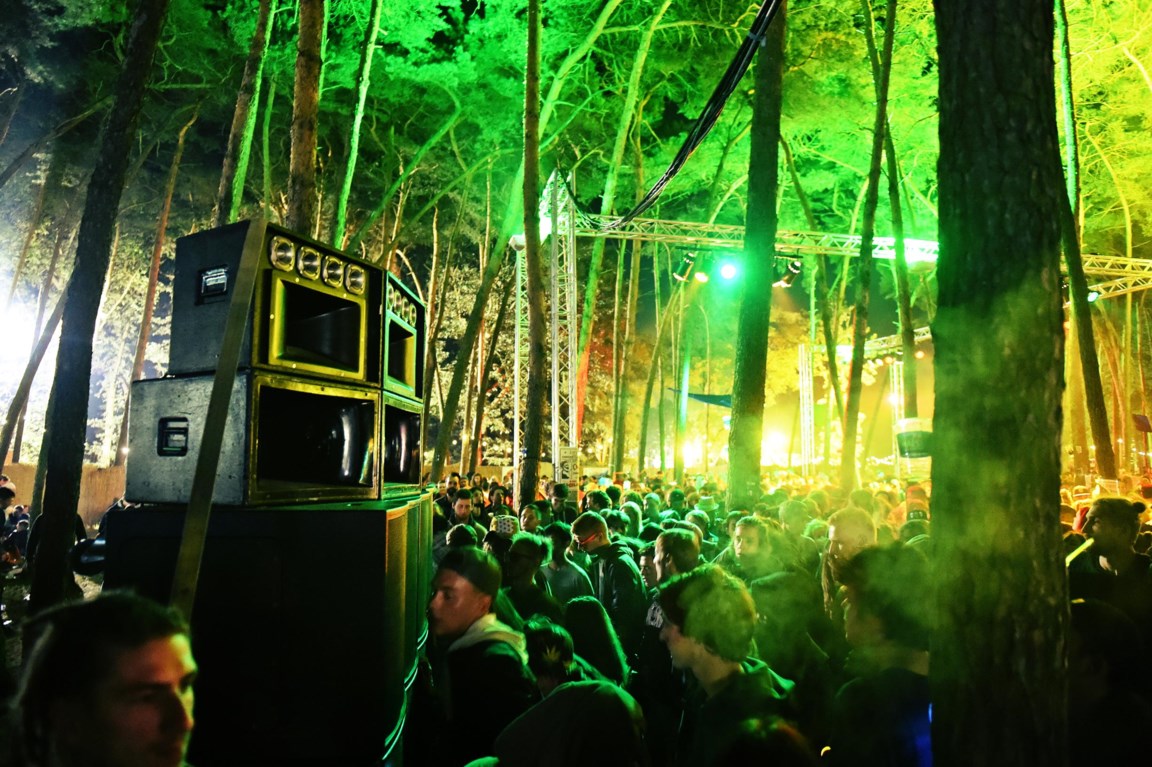 Dub Forest: blast the bass!
Mad Professor – the late Lee Perry's trusted sidekick – will surely blow our Dub Forest to the next dimension. This reggae-royal isn't only a phenomenal artist, he's an otherworldly talented producer too, making waves both inside and outside the reggae world. He's the one who gifted greats like Sadé, The Orb, Massive Attack, and Grace Jones their signature sounds.
Roberto Sanchez and Linval Thompson croon, toast, and sing the festivities to a boiling point. They've got a back catalog of precious gems and a distinctly impressive sound at their disposal.
King Shiloh – the unparalleled Dutch sound system – is again of the party, bringing their home-built speaker wall for the Saturday festivities. Talented singer Papa Ricoh'll accompany them.
On the menu too: King Alpha Soundsystem from London, home-grown Uptown Hi-Fi, and the Belgian trailblazers Metta Frequencies.
stay tuned:
sign up for our newsletter