Our Reggae Geel App is your ticket to a 100% digital and comfortable festival. Tickets? App. Buy drink vouchers? App. Order drinks? App. Consult timetable? App. Check festival ground plans? Yup, you guessed it!
Get your Reggae Geel App in the App Store or Play Store. Download it before you come to the festival!
Got app issues? No sweat! For app support, send an email to support@anykrowd.com!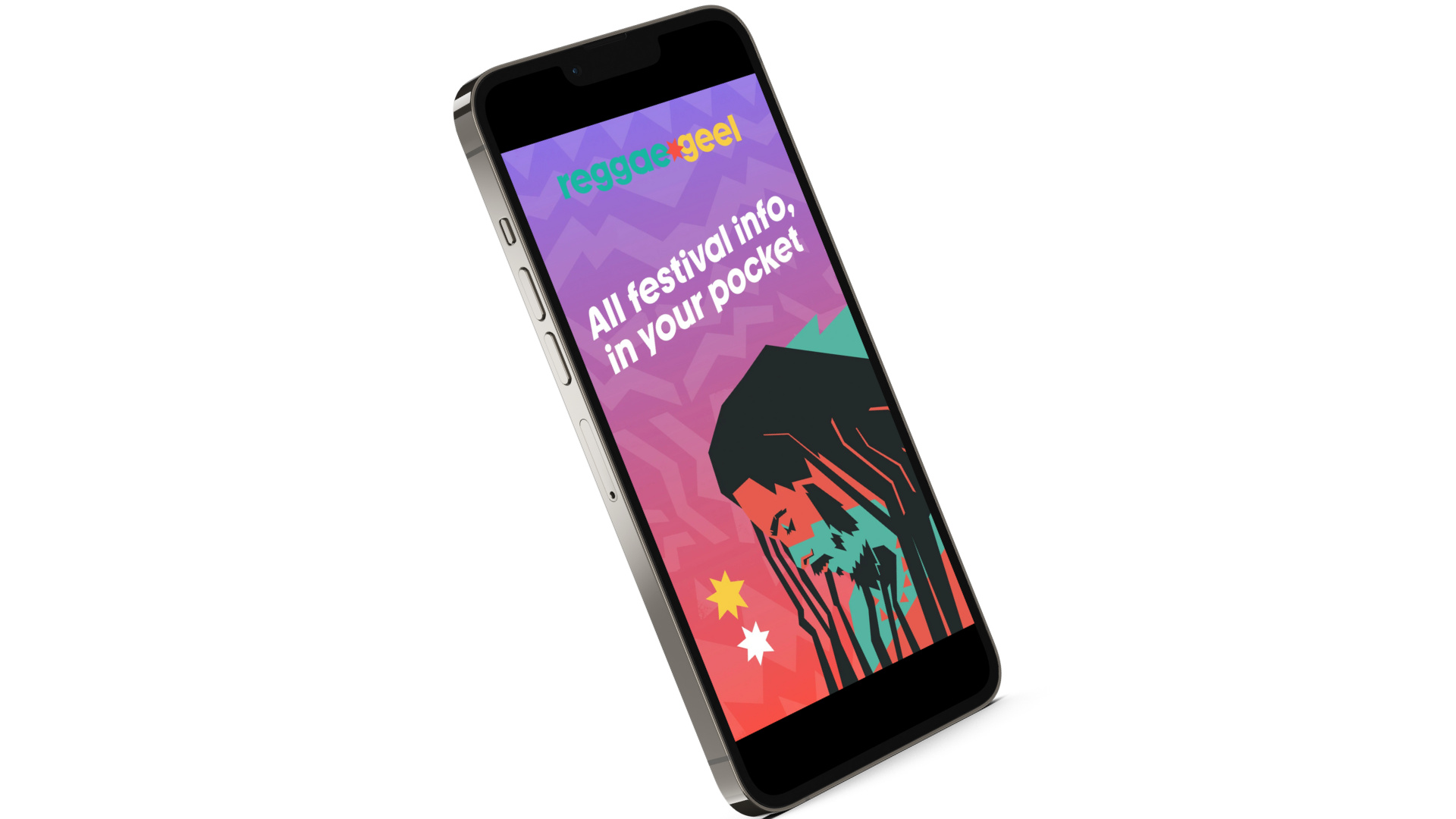 Let's see what the app can do
The Reggae Geel App is a pocket-sized festival, begging to be used to the full:
Ordered tickets online? They're already in the app.
Enter through the festival gates? We'll scan your app.
Waiting in line endlessly to buy drink coupons? Forget about it; buy your Coins in the app.
Desperately looking for your last drink coupon? Nope, pay at the bar with your app.
Which artist is playing when? Consult your timetable in the app.
Where was the Reggae Market located? Check the app!
Our Reggae Geel App makes your festival life easier – and that of our volunteers as well. A cashless festival is much safer for them.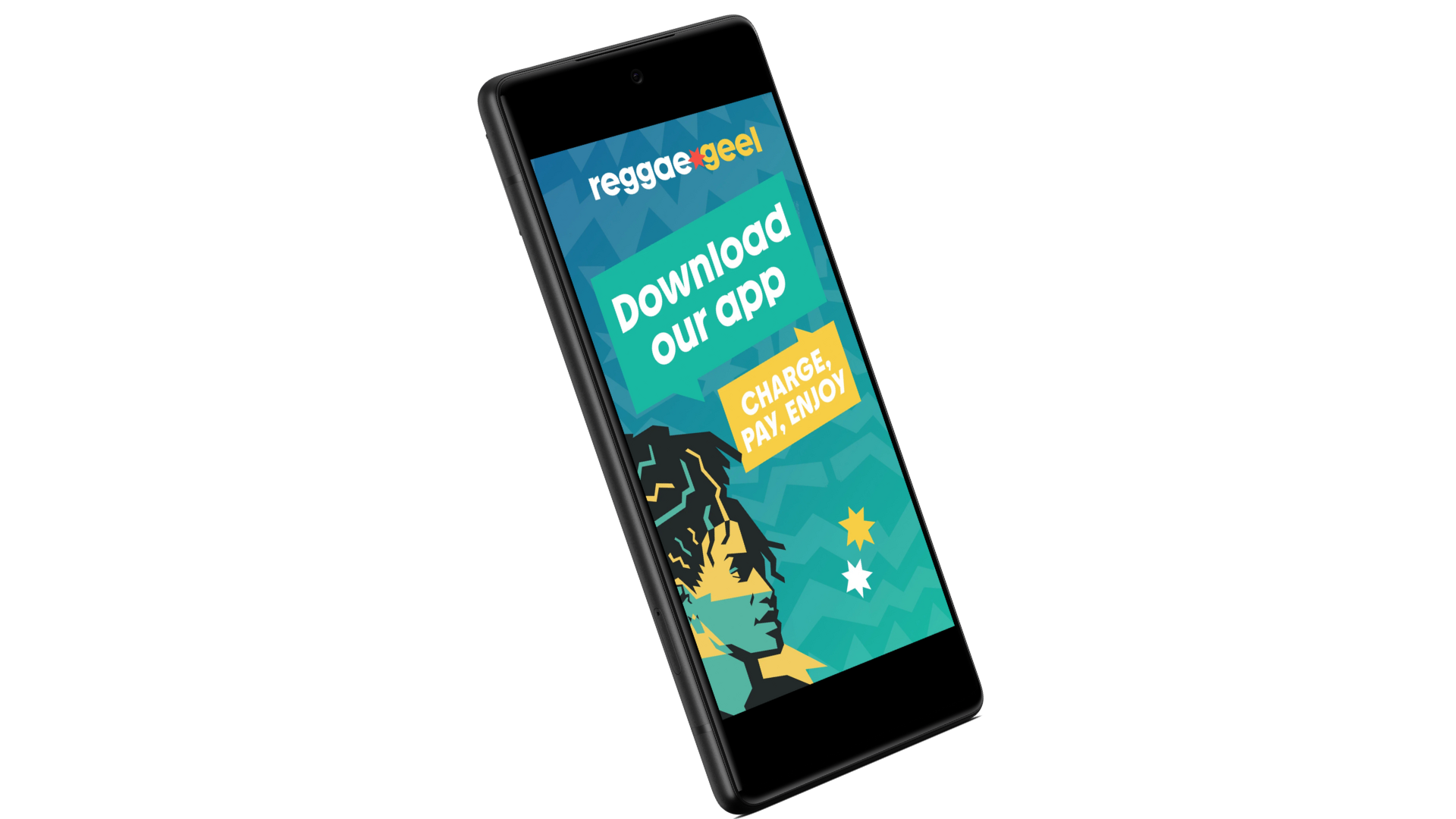 Getting started with the Reggae Geel App
Go to the Play Store or App Store and download your Reggae Geel App.
Log in with your Google or Facebook account, or make your account in the app. IMPORTANT: log in or make an account with the same email address you used to order your tickets. Did someone else order tickets for you? Then customize your tickets first. That way, they can be linked to the app, and you can easily find them in your Reggae Geel App.
There you go, all logged in!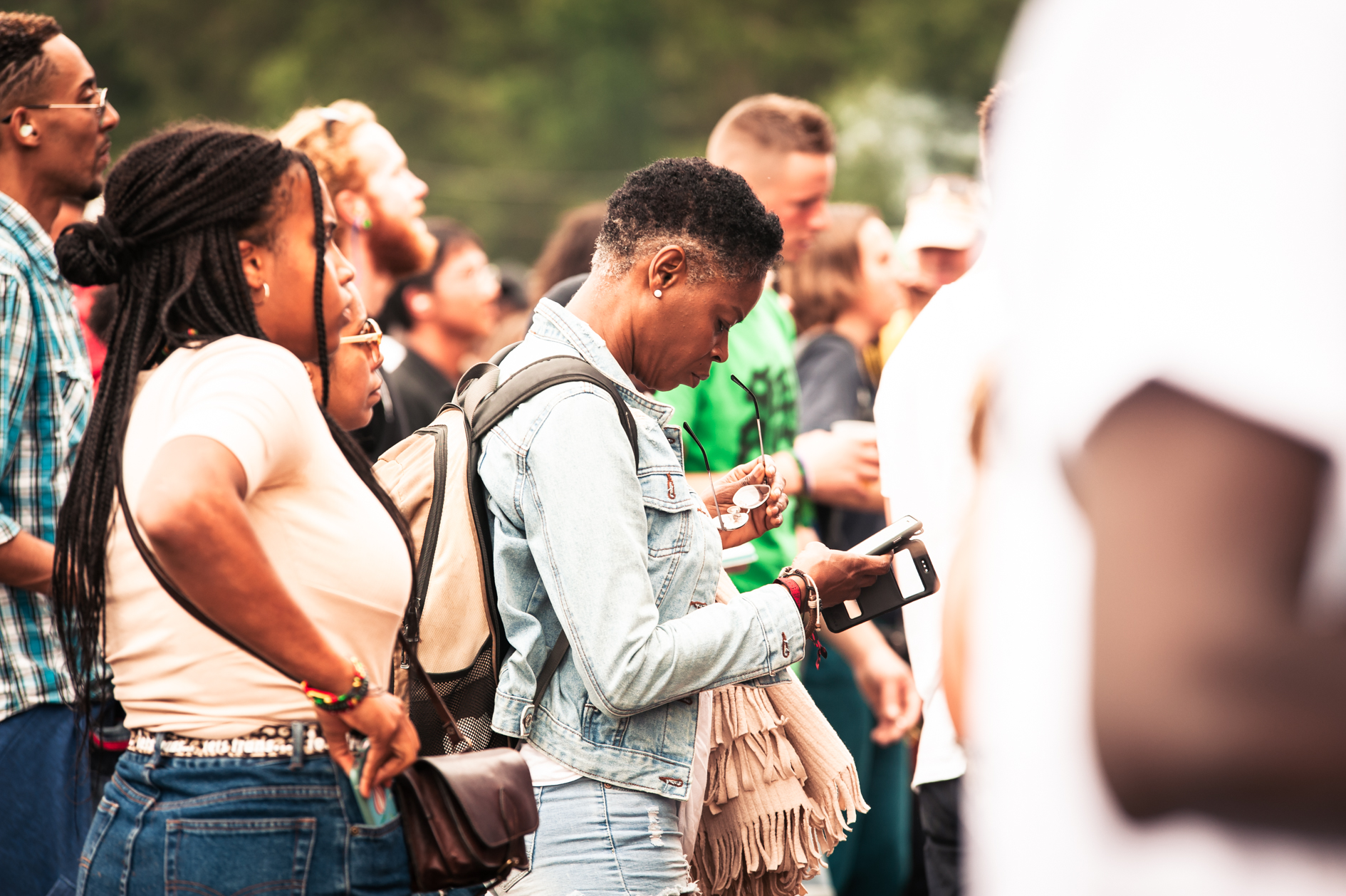 Charge money and buy Coins
Click the + Add Money button
Buy the number of Coins you want to spend. Check the price lists to see how many Coins everything costs. 1 Coin costs 1,5 euros.
Click "Continue" and go to the payment screen.
Pay with Payconiq or your own bank app.
If payment is successful, you'll get a confirmation screen.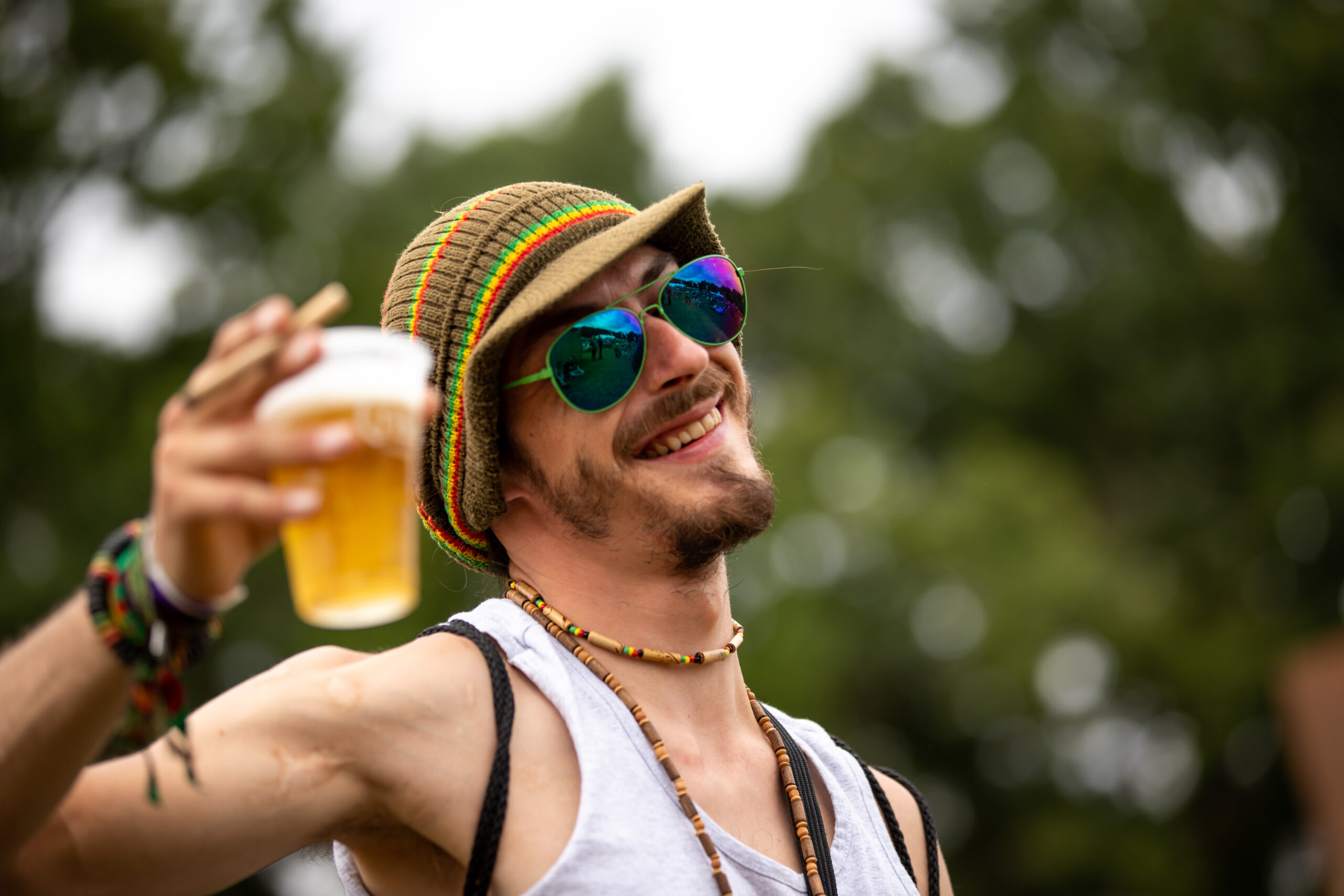 Pay at the bar with your Reggae Geel App
Once you're logged in, you'll see your profile pic, name and personal ID icon. That's your personal payment code.
Have you bought Coins and put them into your account? Then the available amount shows in your ID.
Show this icon when ordering at the bar. Our crew will scan it, and the right amount of Coins will go off your budget. That's easy for you!
Tip: keep track of your expenses. Click "View Wallet Details" and consult all your transactions.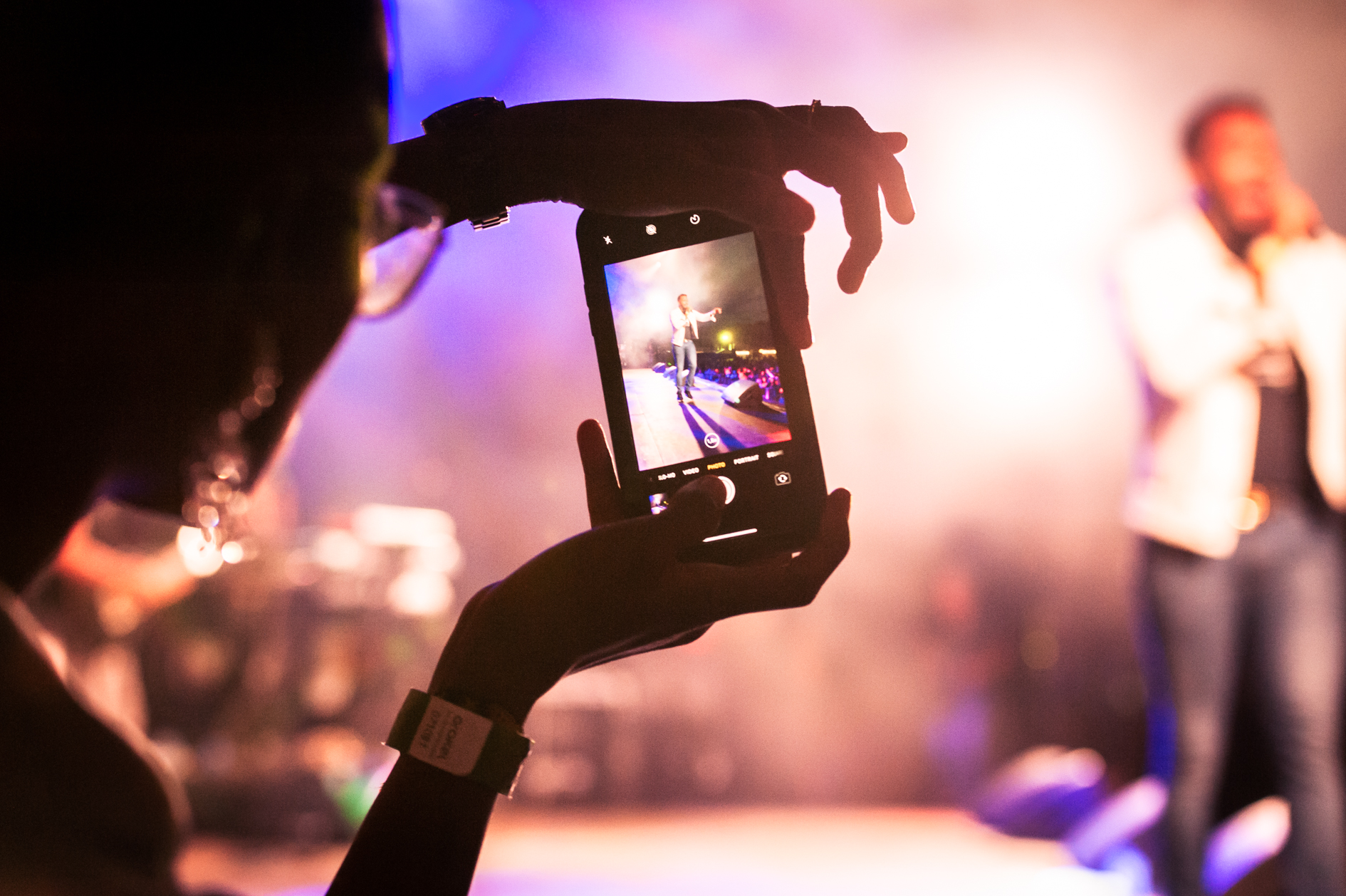 Reggae Geel App & reusable cups: how does that work?
Well, that's easy:
Hand in your reusable cup if you want to have another drink. In that case, you'll just receive a new cup.
Had enough to drink for the day? Then we'll give you an eco-coin you can use for your next consumption.
Lost your cup? Buy a new eco coin in the app. Important: there's no refund for eco coins. You'll get a free eco coin when you arrive on-site or at the camping site. Don't lose it!
Get updates on the festival, in the app
Our app isn't just a safe, handy way of payment. It's an update hub for all things Reggae Geel. Timetable alterations, important news, nice promotions… If it exists, you'll hear of it through the app!
Man, makes you feel all appy, right?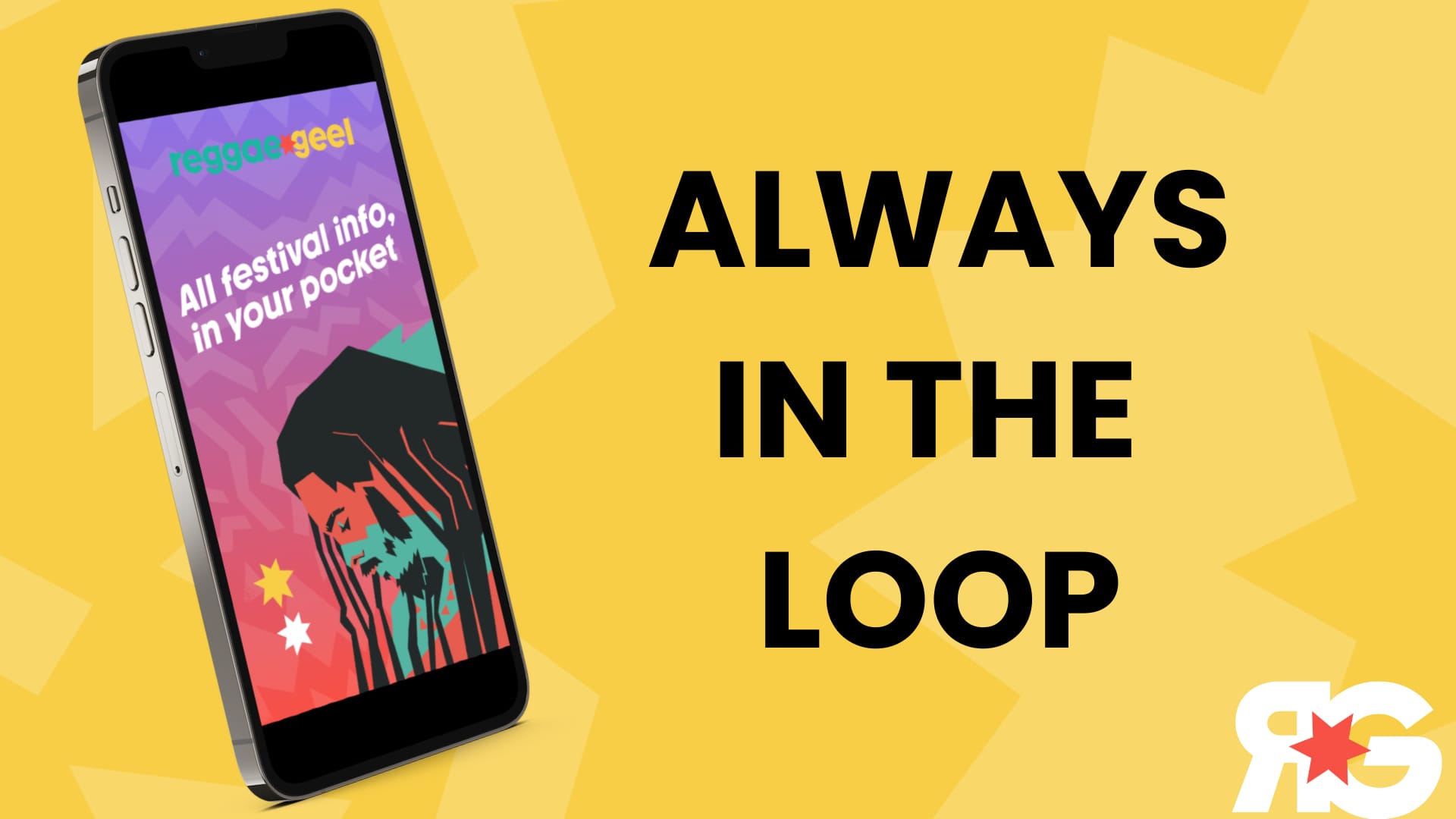 Refunds after the festival
Do you still have an amount left on your account after the festival? No worries, we'll obviously pay you back. The Refund button will appear once the festival is over.
Good to know: there's an administrative fee of 1 Coin (or 1,5 euros) for the refund handling.
stay tuned:
sign up for our newsletter